806.267.2828 contact
Vega, TX
Vega, Texas is a small rural town just 30 minutes west of Amarillo. 
A great place to raise a family, Vega offers an outstanding school system and many family activities year round.  Being only a short drive from Amarillo, citizens enjoy the benefits of big city amenities and the luxury of the small town lifestyle. 
Vega offers motels, RV parks, restaurants, museums, and shops.  Enjoy the nostalgia of Historic Route 66, meet real live cowboys and experience our western heritage.
History 
In 1897, the state of Texas opened up land around, and including, what is now the town of Vega for homesteading. Several families filed claims. Later, others purchased homestead relinquishments.  N.J. Whitfield purchased section 90 in Oldham County on October 17, 1899 for $1.00 per acre.  In 1903, Whitfield sold a 100 foot strip right-of-way to the Choctaw, Oklahoma and Texas Railroad (later to become the Rock Island Railroad).  Whitfield then sold portions of the land along the railroad right-of-way to other settlers in order to established a townsite, and Vega was born.  Vega is a Spanish word meaning grassy plain or meadow.
With the coming of the railraod, the town boomed.  Homes and churches were built and businesses flourished.  In 1914, the Vega Sentinel proclaimed: HOME OF OPPORTUNITY -- VEGA HAS the Grandest Hotels in the County,  Largest Bank in County, and only Printing Office in County.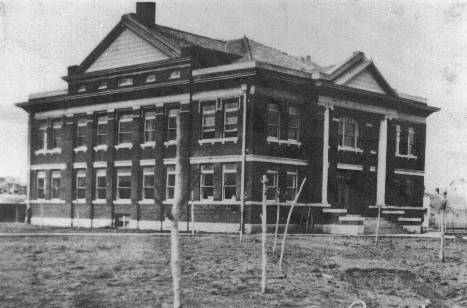 In 1915, citizens voted that the county seat be moved from Tascosa to Vega.  The population of Tascosa had dwindled and most of the county's residence now lived in Vega, Adrian, and Wildorado.  Citizens and merchants had to ride through the breaks and cross the treacherous Canadian River, which at that time had no bridge, in order to conduct official business.  So it was decided that Vega would be the county seat and a new courthouse was built.
In 1926, Route 66 was commissioned as a link from Chicago to L.A. and ran through Vega along the Old Ozark Trail.  The popularization of the automobile brought new industry to Vega.  Tourist courts, cafes, and gas stations sprang up.  
Today, Route 66 tourists enjoy the history and nostalgia of places such as:  Roark Hardware (oldest operating hardward store on Rt. 66), Dot's Mini Museum, Roosters, Hickory Inn, Bonanza Motel, Best Western
Country Inn, the Vega Motel and the restored Magnolia Station.  
The Magnolia Station was the second gas station to be built in Vega in the early 20's. 
It was restored by the Oldham County Chamber of Commerce and the City of Vega with partial funding from National Park Service Route 66 Corridor Preservation Program. 
Our Proud Sponsors
     
 
KIRKLAND FEEDYARD & KIRKLAND SEED